Neighborhood Reports
Our personalized reports help you strategize ways to drive better Real Estate investment decisions and maximize buying power through co-buying
Buying Power
Our reports help you visualize your buying power based on your income and savings and discover what neighborhoods you can invest in now to start growing your wealth.
Market Projections
Our reports provide an overview of housing market trends for specific neighborhoods that interests you so you have a clear idea of your projected gains.
Location
Our reports highlight the fast growing neighborhoods within your buying power so you can choose the best neighborhoods to maximize your real estate investments.
Demographics
Our reports contain detailed breakdowns of a neighborhood's demographics and explain how these factors can help identify risk and opportunities.
Investment Positivity
Our reports update you on the latest neighborhood developments, initiatives and projects that can have a significant short-term and long-term impact on property value within the region.
Quality of Life
Our reports present local attractions and amenities to paint a clear picture of a neighborhoods quality of life, perfect if you are planning to live in or rent out your property.
Why do you need this report?
Real estate markets are volatile, complicated, and always changing. Having a well thought out plan, including choosing the right location, will empower buyers to make thoughtful choices when choosing where to buy real estate.
Book a free strategy session
Investors will receive a customized comprehensive report that provides data that uncovers specific housing market details for neighborhoods and buying power against desired neighborhood.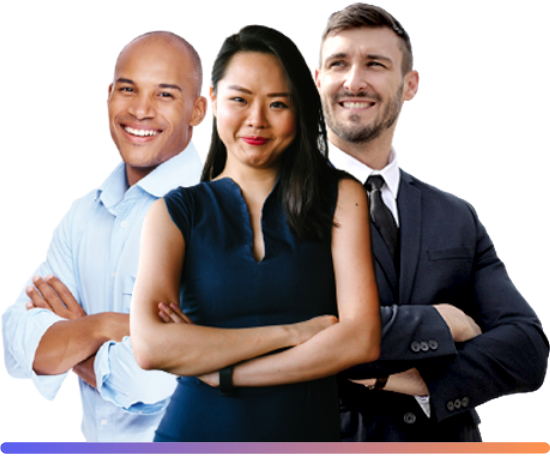 Speak to an Advisor
Free 30 minute coaching session.
Through our personalized report, we help you strategize ways to maximize your buying power through co-buying so you can purchase the ideal property in the neighborhood you wish to invest in.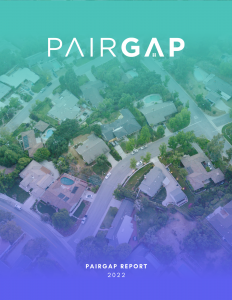 Order A Neighborhood Report
All Reports for only $499.99.
Investors will receive a customized comprehensive report that provides data that uncovers specific housing market details for neighborhoods and buying power against desired neighborhoods.
Aura Brooks

Real Estate Agent

"Assistance buying a property including looking for operating & managing, and aid individuals who've never purchased a home."
Eve Crawford

Mortgage Lender

"Guides you towards the right loan product and assists you when applying for it."
Jack Graham

Attorney

"Prepares and reviews all of the documentations that are signed at the closing and represent the buyer's interests."
Zak Reid

Co-Homeowner Partner

"A business partner who has the aligned interests and goals and will jointly own in order to achieve their goals as well!"
Co-Buying is an alternative path to homeownership achieved by pooling financial resources with others to purchase property you wouldn't otherwise be able to afford on your own.
PairGap is here to educate you on the process of becoming a homeowner through co-buying and alternative ways to grow your wealth through real estate investment.
Make better investment decisions when buying property like an Investment Pro!
We provide strategies to help you leverage your equity potential to achieve your desired outcomes and cash flow.
Up Your Investing Game Dramatically.
Less time spent on investment research.
Identify the best locations and make smart investment choices
Get ahead of the market
Co-buying a house is like any other investment and comes with potential risks. We are here to bring you peace of mind by helping you and your co-buyers plan out the legal and financial logistics!
Client Testimonials
What our clients say about us
I realized I wanted to be my own home owner, and PairGap helped me achieve that through their co-buying process.

Kara Lucas

Co-Homeowner Partner
PairGap helped me and my friends navigate through all the financial and legal pitfalls of co-buying a house. They were there to guide us through the entire process.

Alley Cohen

Real Estate Agent
Buying a house was so complicated till I reached out to PairGap, then everything was smooth sailing and now I made my best investment of my life!

Jason Smith

Co-Investor
Opportunity Awaits You
Start Wealth Building Today!
Sign up to join PairGap journey and get quarterly newsletters free access to monthly workshops where you are introduced to up and coming hot areas to invest and buy a home.
Join The Community